Audrey

---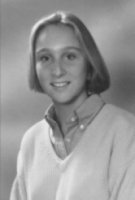 I met here in Playa d'Aro, near Barcelona, in Spain, she was just 15. I was 17. We were both Belgian, but she speaks French, and I speak Dutch. And, at home in Belgium, 200 Km seperated us...
The first time that I saw here, I knew she was the one. She tought the same way too. Back in Belgium, we started searching for a way to see each other. Thanks to a tinny little railroad computer program, I discovered that there was a special railroad, not far from my place, that went almost directly at here place. Two hours of sitting in a train, and we could be togheter.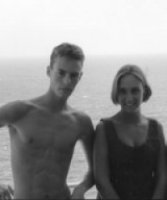 So we did, and now, after 4 years, and thousands of kilometers, we are still together, planning our future!
Now every year, we go back to the place we met. Spain we always be special to us...
We will both soon graduate. She studies teaching, and I study information science. We will, most likely, going to live half-way our cities, that means Brussels, Capital of Europe.
And that's the story of our lifes...
---
Send Audrey a nice email.



And visit her homepage Audrey's Island.